i figured out what the problem was. when you wipe, it leaves this big mess and you can't see shit. you wipe some more and its still a mess and more stencil gone. that and the stencil barely there made it all fucked up.
the trick is to use lil vaseline and wipe it will clear the mess, but not the stencil. nothing else works.
i had already lost the stencil when i figured this out but i kept going and practiced all kinds of shit on it.
this stuff is the shiznits. and you still have the back side.
i'm just stoked cuz i was lost.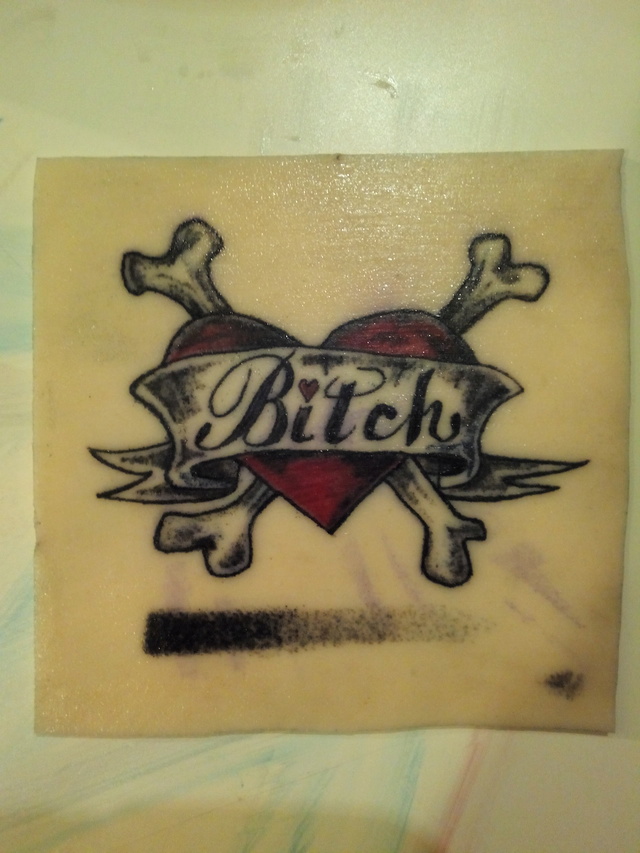 4"x4" i used black outline, 50%, and red & blue idk why you can't see the blue in the photo and the shading looks darker... anyways better than pigskin i say... i just bought some too...



Posts

: 301


Join date

: 2016-05-04


Age

: 38


Location

: Southern West Coast U.S.A. 818/213



I missed this post but it looks good. What size is it?



Posts

: 149


Join date

: 2016-05-04


Location

: UK



its about 10cm x 10cm

you can get about 6 pieces this size if you order the medium size
10gbp i think it was...

i been trying smooth blends lately and it works better for practice than anything else i tried.

i been checking ebay and this stuff is comparable in price yet higher quality.

i think you can and people do put stuff on this in their portfolio.



Posts

: 301


Join date

: 2016-05-04


Age

: 38


Location

: Southern West Coast U.S.A. 818/213




---
Permissions in this forum:
You
cannot
reply to topics in this forum