I just noticed the old 'machine building' thread is not here

I have a theory about Sharpz machines (yes, I'm a fan) and that is that they are fundamentally what they because of the coils.
My Sharpz machines sound completely different to my other machines (ok no other 'big names' in my stable), they're fast and they purr at a higher pitch, dead smooth. The guy I did the training with recently had all Sharpz coils, and I recognised the sound as the same.
So I had an idea, to buy some Sharpz coils and a frame, see if I could get 'the sound'.
Sharpz 8 wrap coils with capacitor fitted - £21. I decided to buy front and rear bindings from Sharpz too, around £13.50. I picked up a Paul Rogers design cast iron frame.
Stuff arrived, yay, then more WTF? Most coils (and frames) for sale are 32mm, Sharpz are 34mm...are they trying to stop us doing something?
I was pissed, but undefeated. I made a mod for the frame to lift the spring shelf up 2mm, set up and tuned.
Guess what? Sounds and runs exactly like my Microdial, despite not having a dedicated cut back frame.
So £50+ all in got me something that may work like a £160 machine...we'll see. Been playing around with it for a couple of days and difficult to tell the difference, other than its lighter than the Microdial.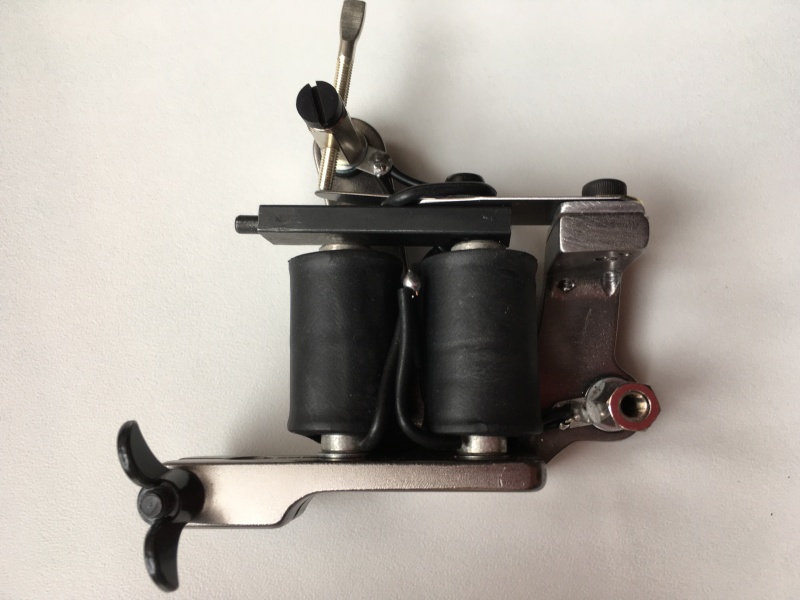 Posts

: 149


Join date

: 2016-05-04


Location

: UK



The only thing i like from Sharpz are the frames. I dont like the cheap machine/bobbin wound coils and shitty steel bindingpost.
I had 3 pre '99 sharpz and they where much better. On other most other sharpz i put new coils.



Posts

: 30


Join date

: 2016-05-05



Interesting point - what coils do you replace Sharpz coils with?

Does anyone else have a 'preferred' coil, and if so who is it made by and why is it a better coil? Cheers



Posts

: 149


Join date

: 2016-05-04


Location

: UK






Posts

: 30


Join date

: 2016-05-05






Posts

: 202


Join date

: 2016-05-07





Similar topics
---
Permissions in this forum:
You
cannot
reply to topics in this forum